Help With App For iPhone And iPad (OpenVPN)
Your FoxyProxy accounts come with both proxy and VPN service.
These instructions explain how to connect to your VPN accounts using a method called OpenVPN. It is more complicated than IPSec VPN and PPTP VPN. IPSec VPN is the preferred way to use your VPN account. Only use these instructions if IPSec does not work for you.
1. Tap on the App Store icon on your iOS device.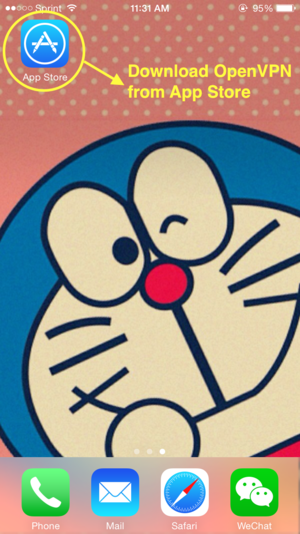 2. Tap on search in App Store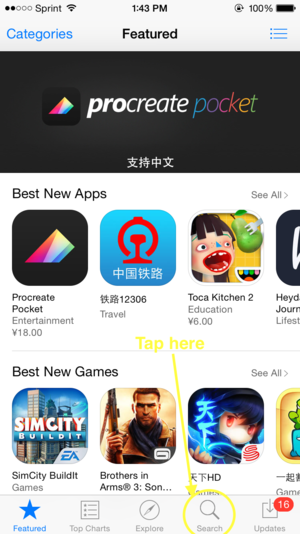 3. Type openvpn and choose openvpn connect in the second line.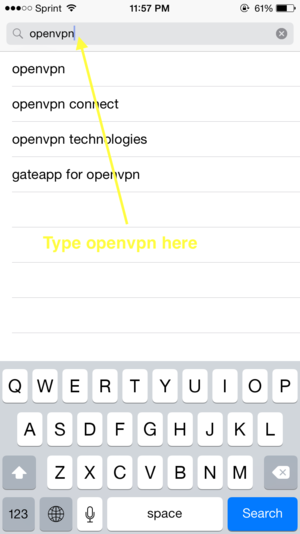 4. Tap on the icon Get to install OpenVPN app.
5. Connect your iPhone with iTunes in your computer.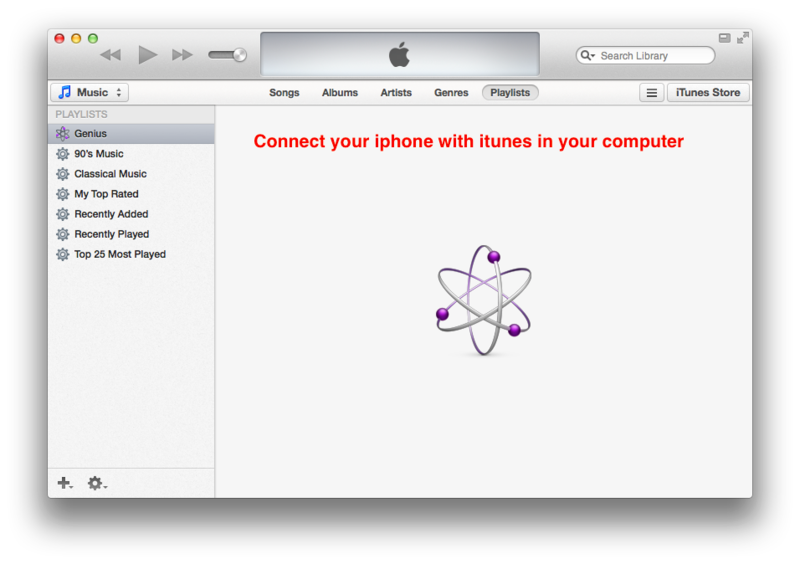 6. Click on the fifth icon which is iPhone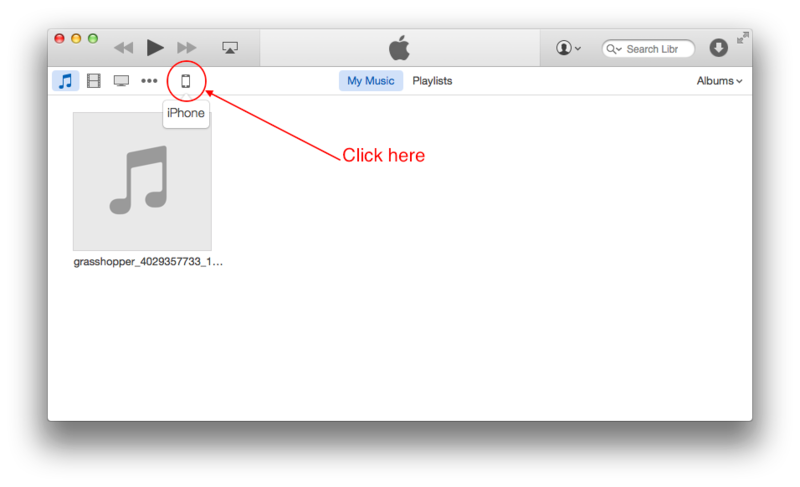 7. Click on the second icon "App" on the left side and scroll down to the bottom.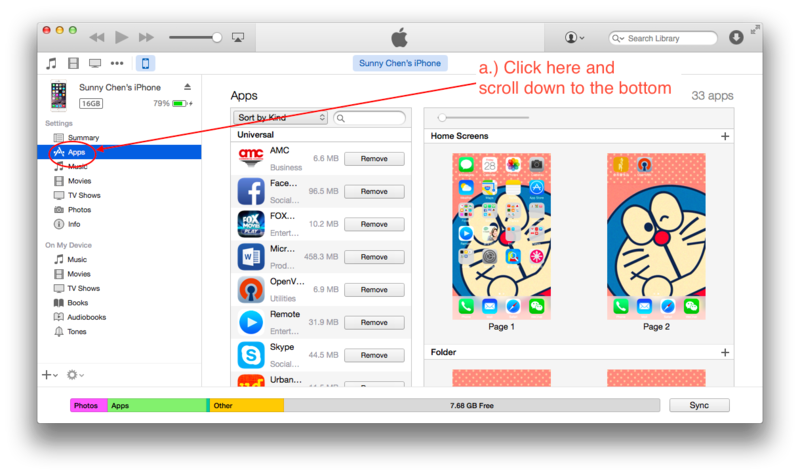 8. Click on the icon "OpenVPN" in the Apps at the bottom first, and then click on "Add" just at the right column.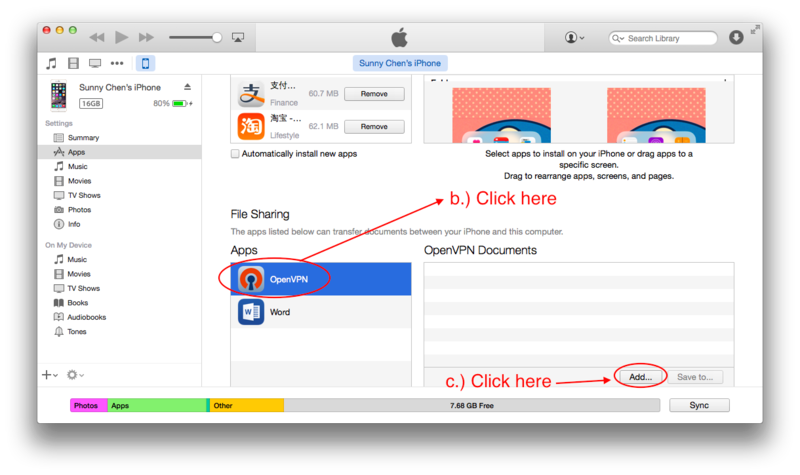 9. Select the OpenVPN configuration file provided by FoxyProxy and click on Add to sync the configuration. The configuration file can be downloaded from the Actions Menu in the FoxyProxy Control Panel.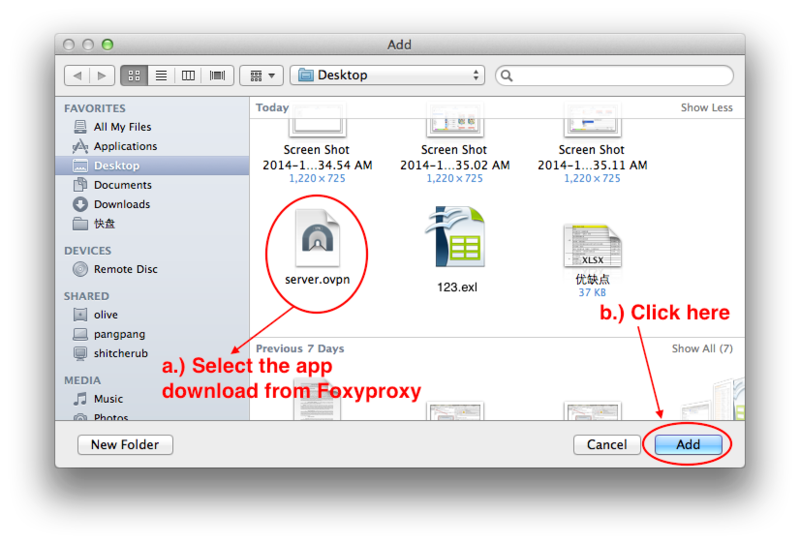 10. Click on "Sync" at the right bottom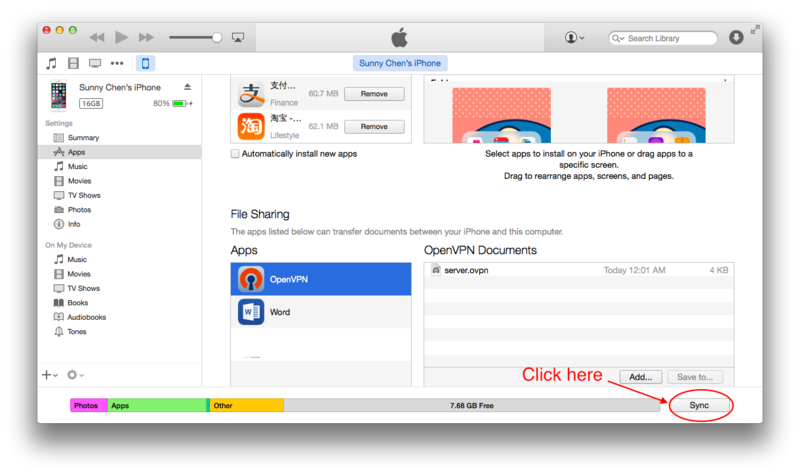 11. Go back to see your iPhone and tap on the app "OpenVPN" and tap on the plus icon.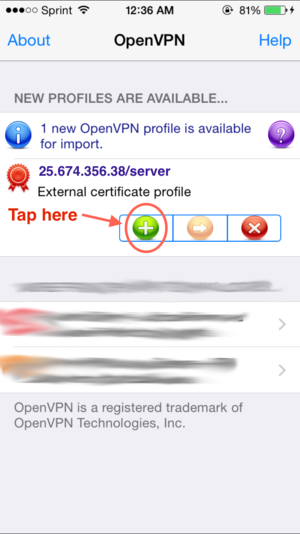 12. Enter User ID and Password which will be sent from Foxyproxy. And save it so that you don't need to input ID and PW every time.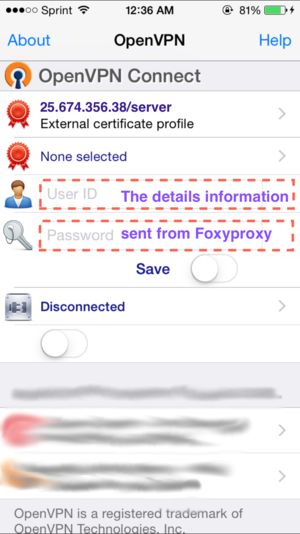 13. Connect to OpenVPN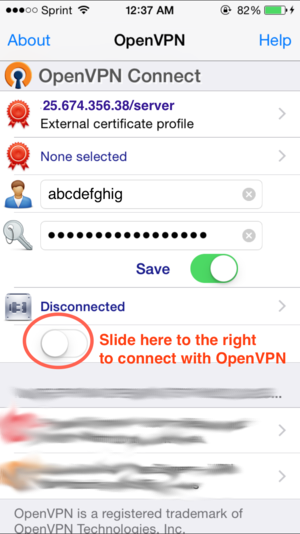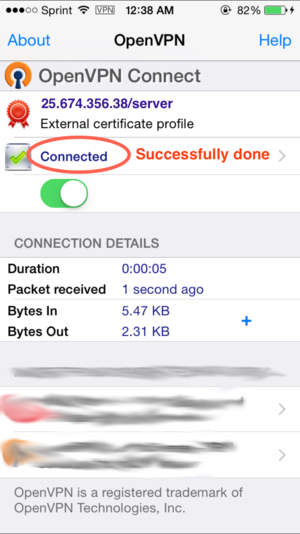 To confirm it's working, visit https://getfoxyproxy.org/geoip and ensure it says a different location and IP address than you expect.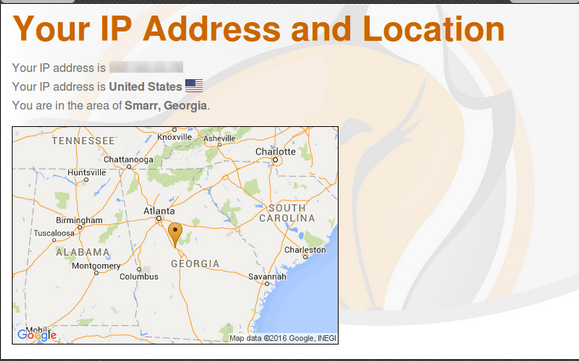 To disconnect, switch to the OpenVPN app and move the connection slider to the left.