Manual Configuration for iOS, iPhone and iPad (IPSec)
Your FoxyProxy accounts come with both proxy and VPN service.
These instructions explain how to connect to your FoxyProxy servers on iphone/ipad without installing an app. If you prefer to use an app for simplicity, do this instead.
These instructions are for iOS 14. They also work with iOS 13 and earlier versions, but the screens are a little different.
1. Click the Settings icon on your iOS device.
2. Then click General: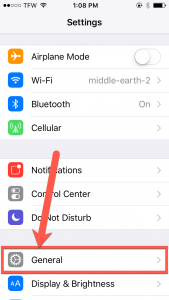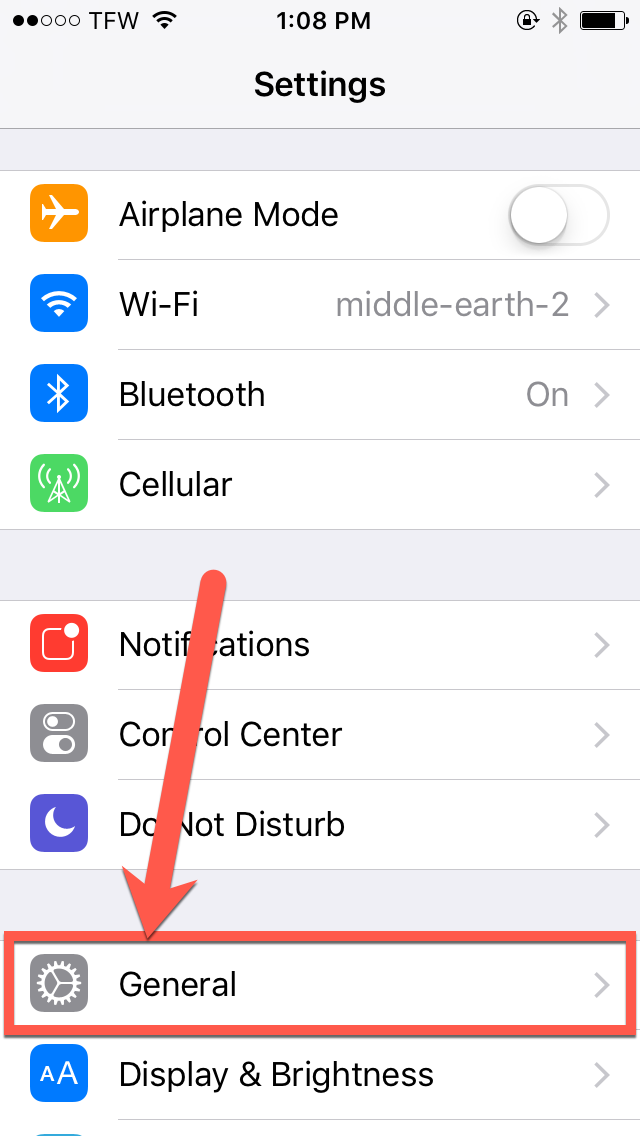 3. Next, click VPN: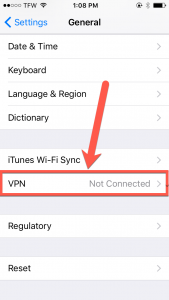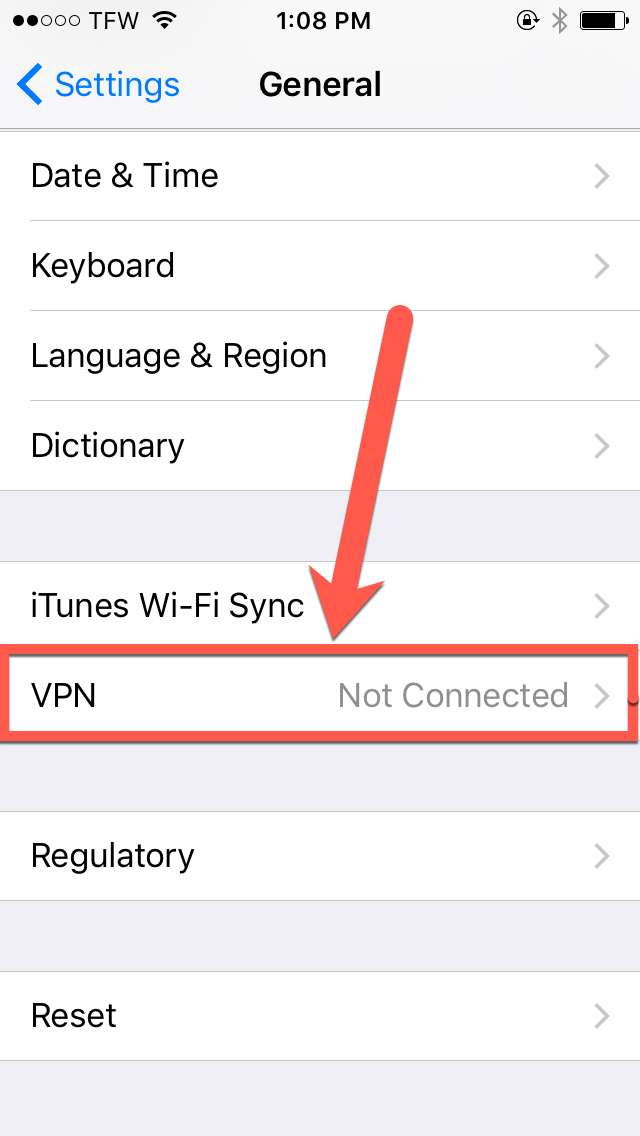 4. Now click Add VPN Configuration: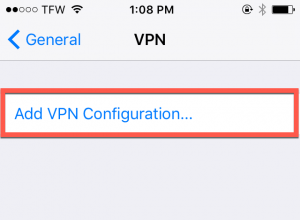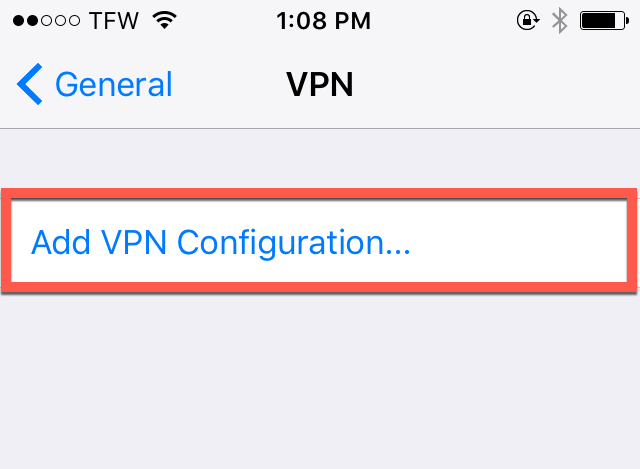 5. Then select IPSec: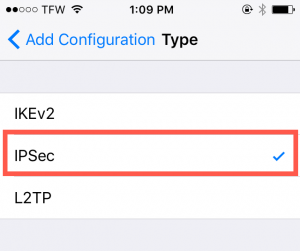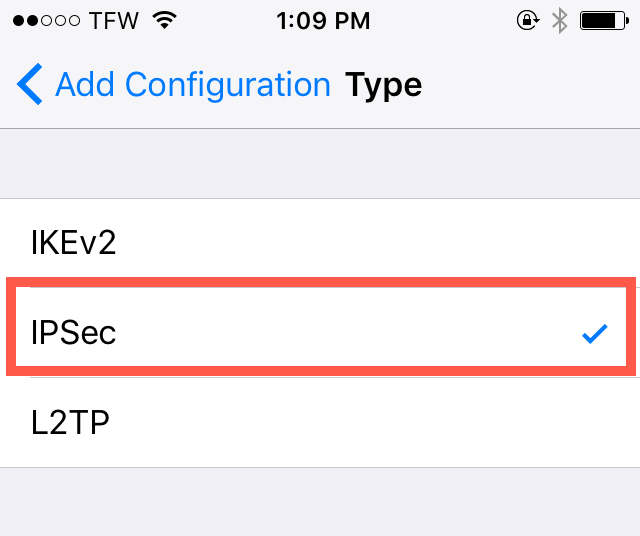 6. Now enter the following information: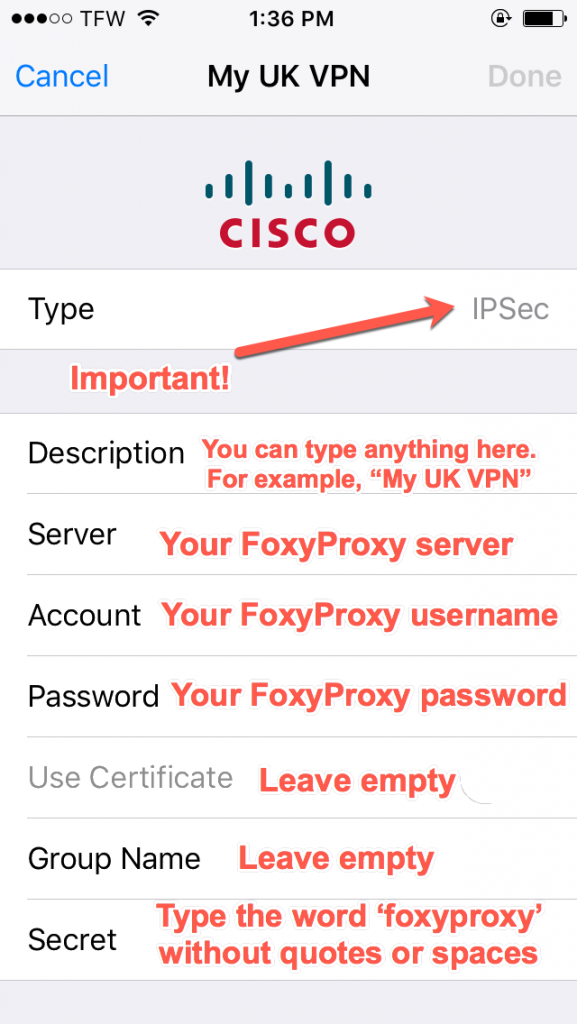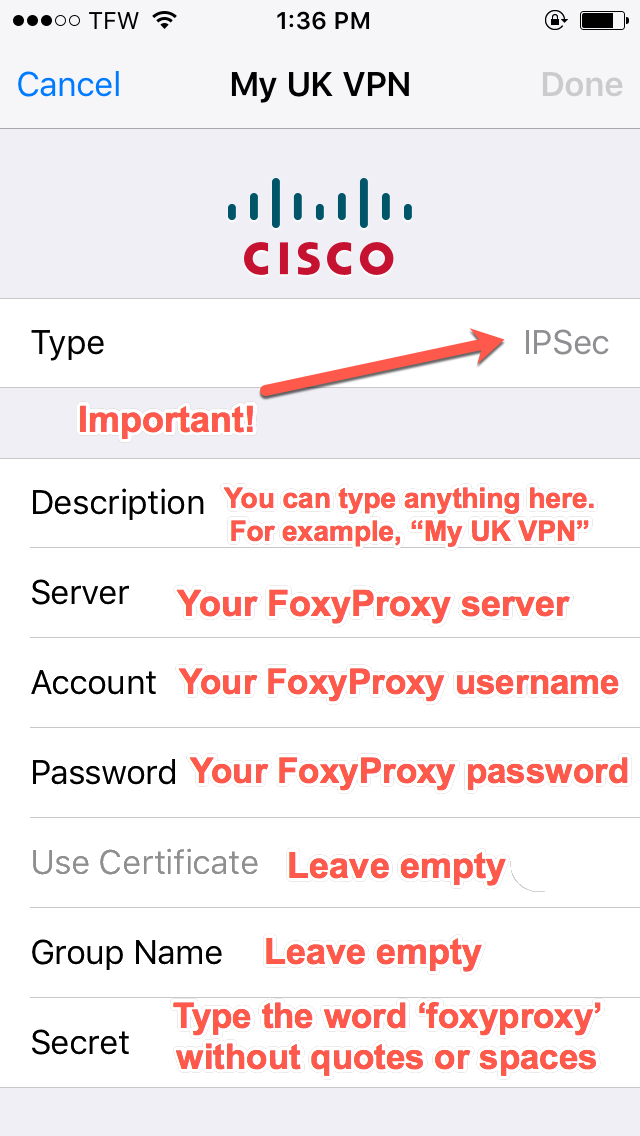 7. Click Done in the upper-right corner and you should now see this screen: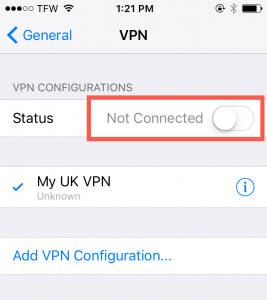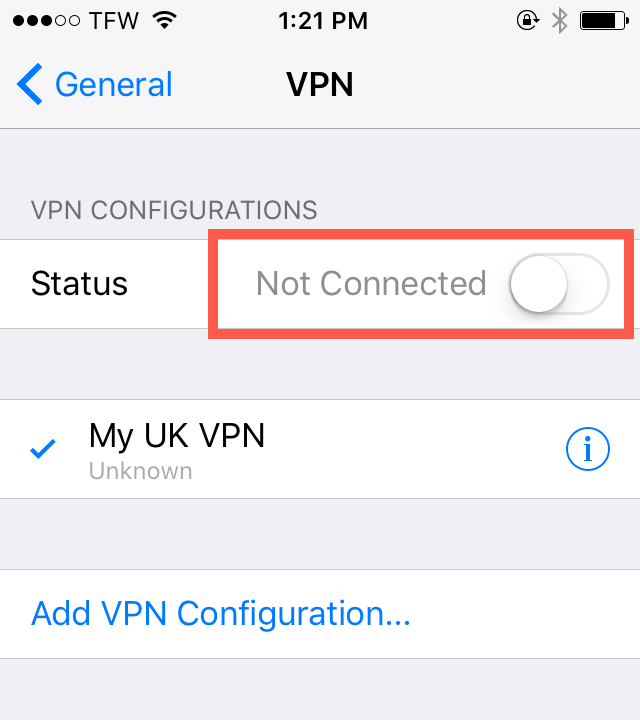 8. Click the Not Connected slider button and wait for it to say Connected and turn green: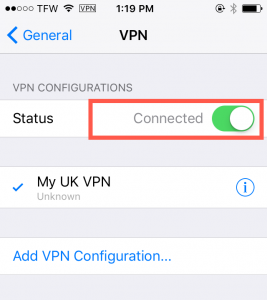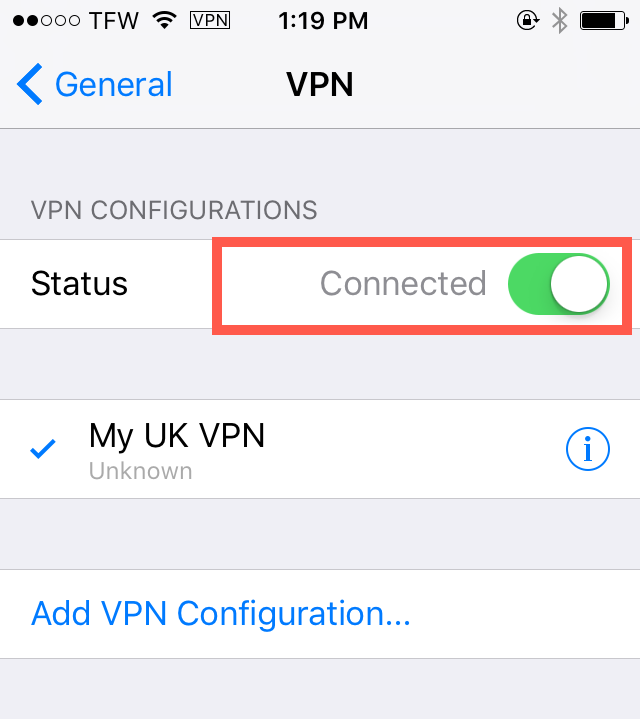 9. To confirm everything is working, visit https://getfoxyproxy.org/geoip and ensure it says a different location and IP address than you expect.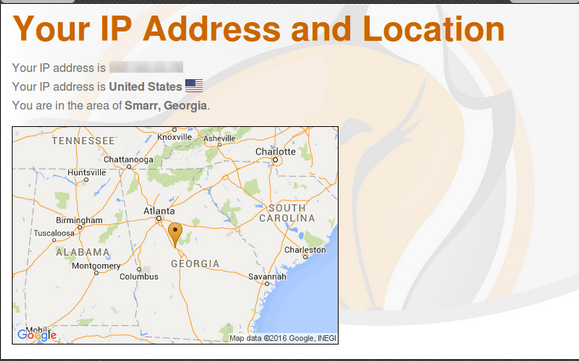 10. In the future, you can turn the VPN on/off very quickly by simply going to Settings->VPN and toggling the green slider button: