Setup for Ubuntu (OpenVPN)
This tutorial has been created with Ubuntu 17.10 and does not work with older versions.
1. Import the OpenVPN configuration files. If we did not email these files to you, please retrieve them from the FoxyProxy Control Panel, go to the Actions menu and download the OpenVPN configuration file for each of your locations. If you have many of them, click Download all Tunneblick/OpenVPN files as zip instead. If you have any trouble downloading the files, contact FoxyProxy Support and we'll be glad to email them to you.
Extract the zip file (if you downloaded the files as a zip). Then select all of the files (*.ovpn) in File Explorer and open them.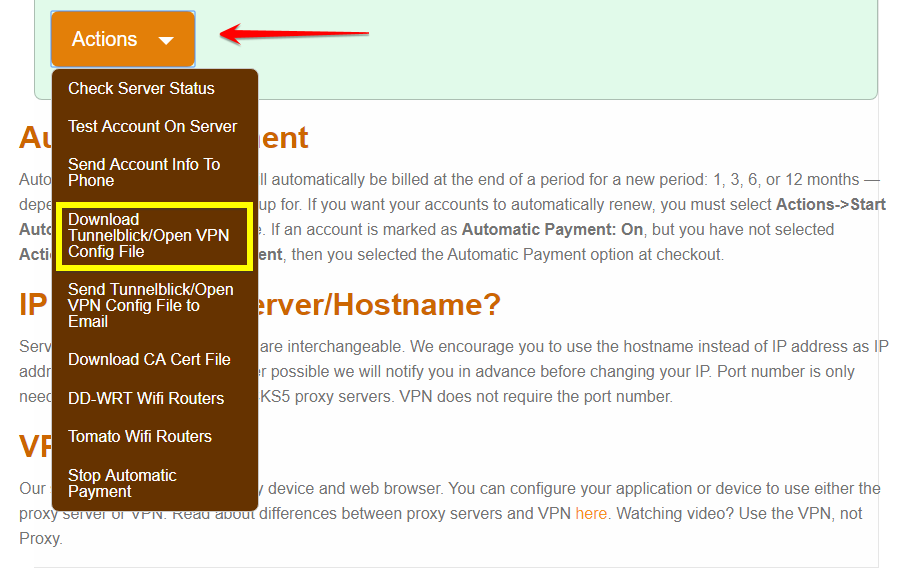 2. Open the terminal and install OpenVPN with the following command.
sudo apt-get install openvpn network-manager-openvpn network-manager-openvpn-gnome
3. Go to Network Manager on right-top > click "VPN" > click "VPN Settings" > a System Settings window showing > click + button at VPN section > select Import from file > choose the .ovpn file you got from FoxyProxy site > Open.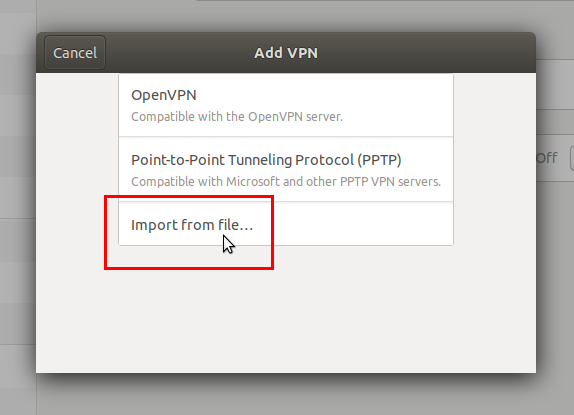 4. In the following window, the previously selected OpenVPN config file will have been imported into the Network Manager as an unsaved session. Confirm the server address in the Gateway field, and enter your credentials into the Username: and Password: fields. Confirm the FoxyProxy CA certificate. Once you've entered all required details, click the Save button.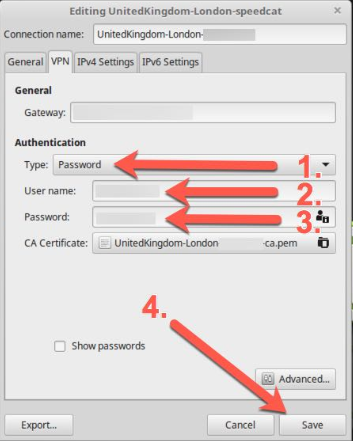 5. With your new OpenVPN configuration installed, you should see the newly created  OpenVPN session listed in the main selection area of the Network Connections menu. Click the VPN slider switch to activate the VPN to connect to FoxyProxy VPN.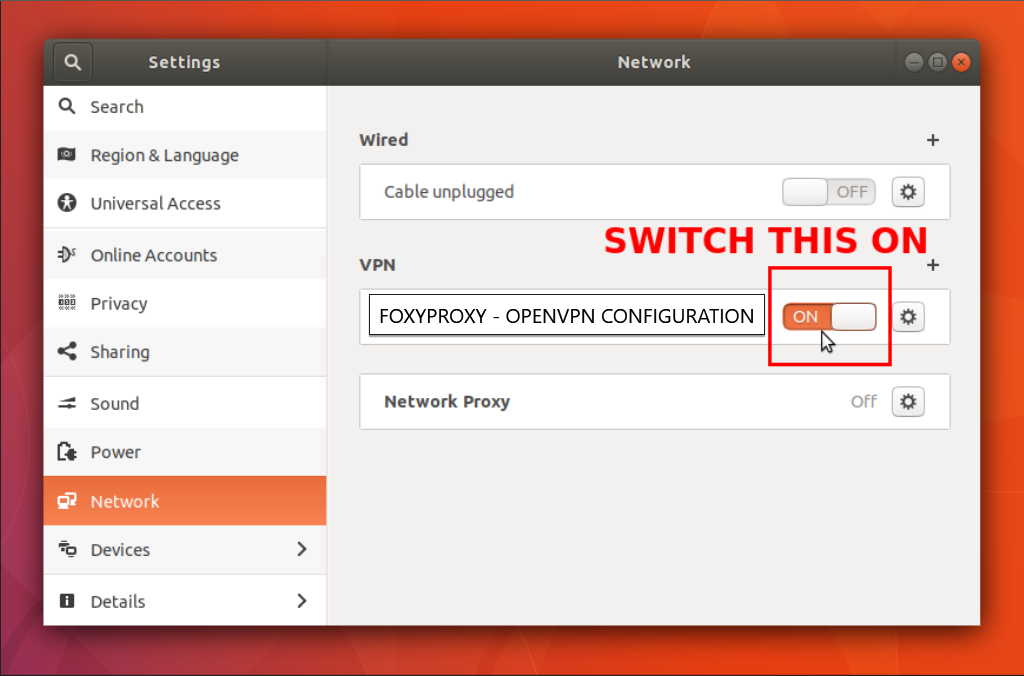 6. Check your IP has changed here – https://getfoxyproxy.org/geoip/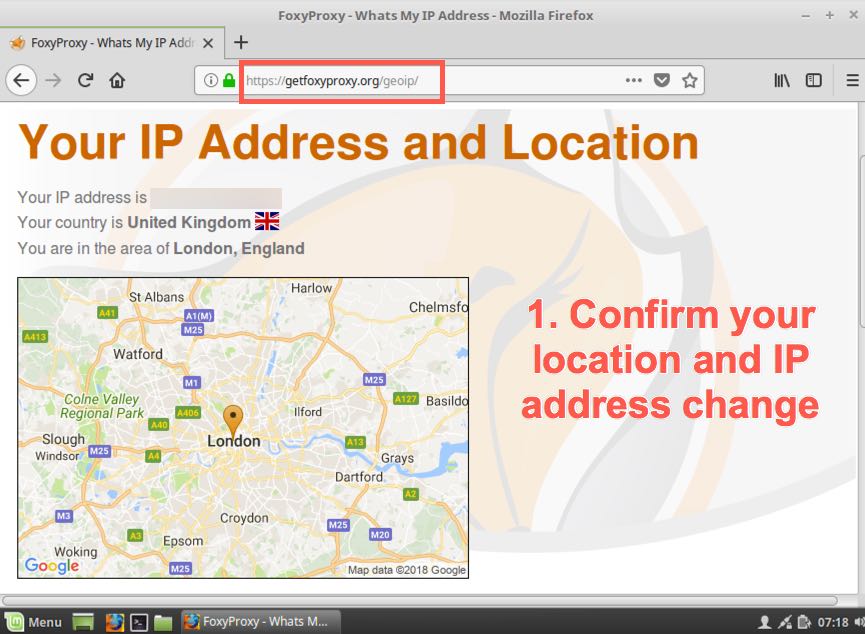 ——————————–
How to Disable OpenVPN on Ubuntu
Disconnect VPN from main selection area of the Network Connections menu.