Manual Configuration For OS/X with PPTP VPN (OS X 10.11 El Capitan and earlier)
Your FoxyProxy accounts come with both proxy and VPN service.
These instructions explain how to connect to your account using a method called PPTP VPN. IPSec VPN is the preferred way to connect to your VPN accounts. Only use these instructions if IPSec VPN and or OpenVPN do not work work for you.
NOTE: Apple removed it's built in PPTP VPN client in macOS Sierra 10.12. If you are using macOS Sierra 10.12 or newer, these instructions won't work. You should try IPSec VPN or OpenVPN. If you really need to connect using PPTP, then you'll need a 3rd-party PPTP VPN client like Shimo (49 EUR).
Step 1 of of 7: Open 'System Preferences', then click 'Network'. You can find 'System Preferences' by clicking 'Spotlight Search' (magnifying glass in the upper-right of your computer) and typing 'System Preferences'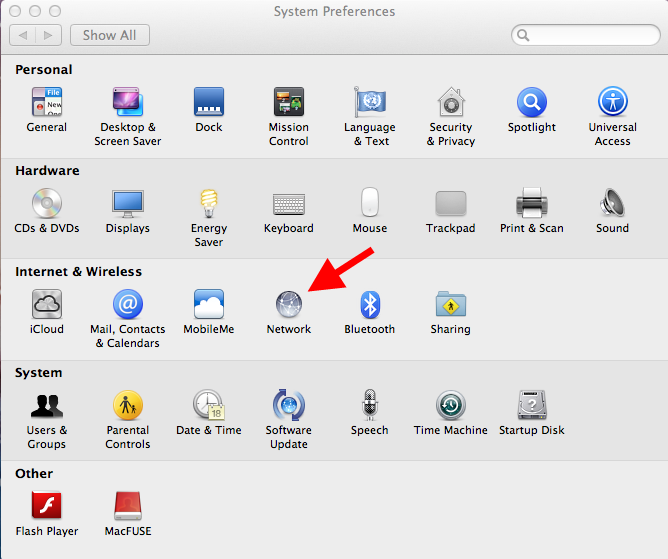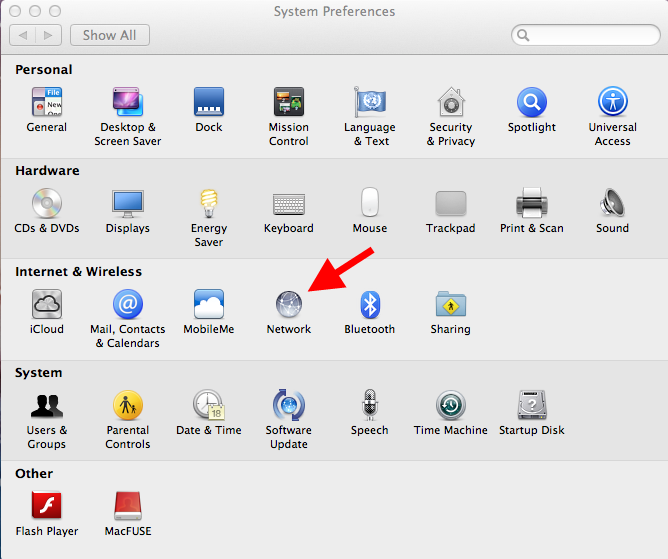 Step 2 of of 7: Press '+' button to create a new service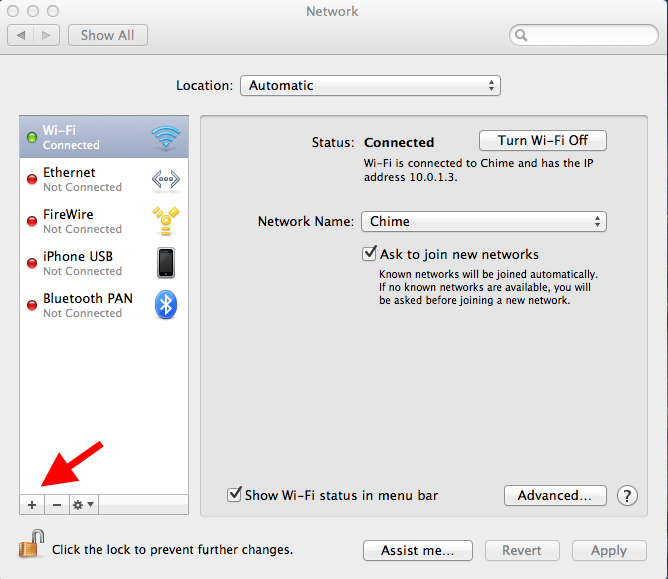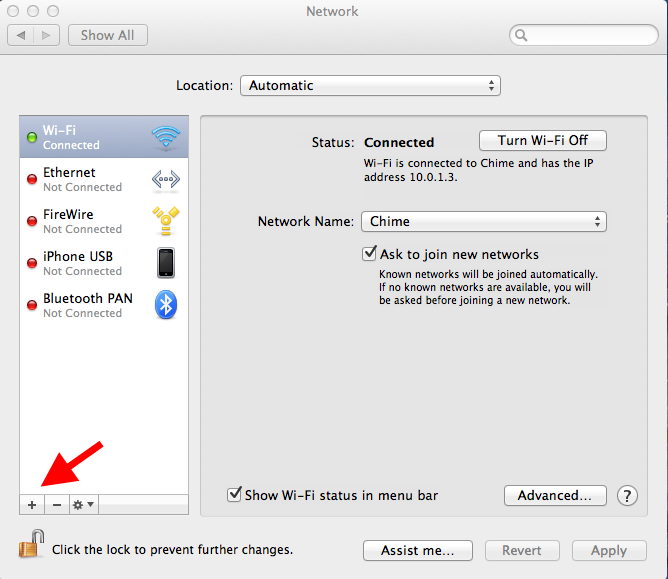 Step 3 of of 7: Select 'Interface' – VPN, 'VPN Type' – PPTP and press the 'Create' button. If you don't see PPTP as an option, please follow these instructions (OpenVPN) instead.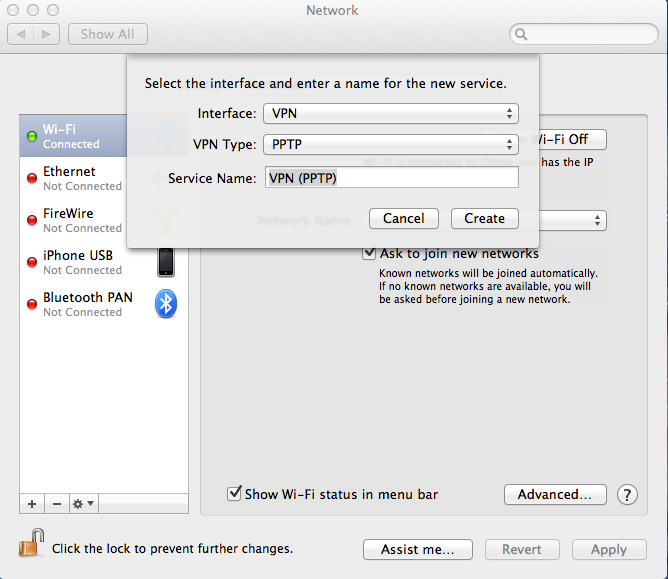 Step 4 of of 7: Enter Server Address, username, select 'Show VPN status in menu bar' and press 'Authentication Settings' button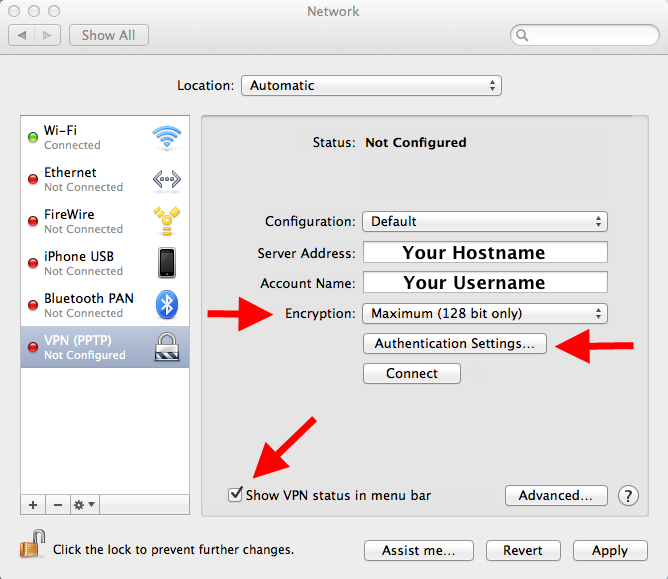 Step 5 of of 7: Select 'Password', enter your VPN password and press 'OK' button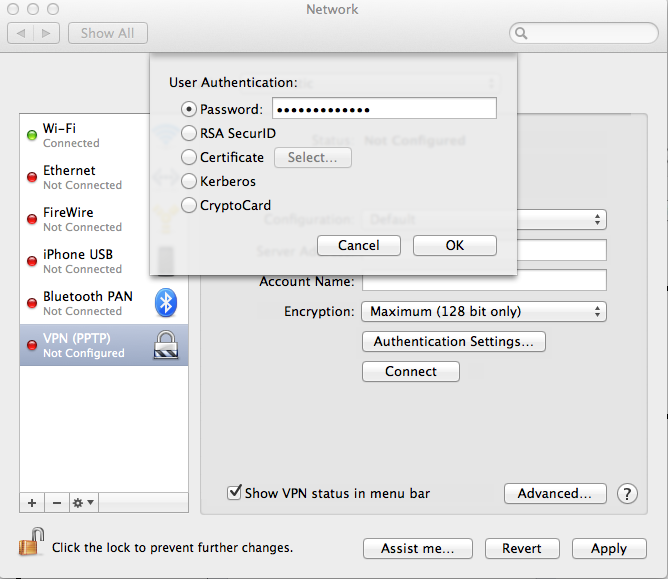 Step 6 of of 7: Press 'Advanced…' button, open 'Options' tab and select 'Send all traffic over VPN connection', then press 'OK' button and close 'Network'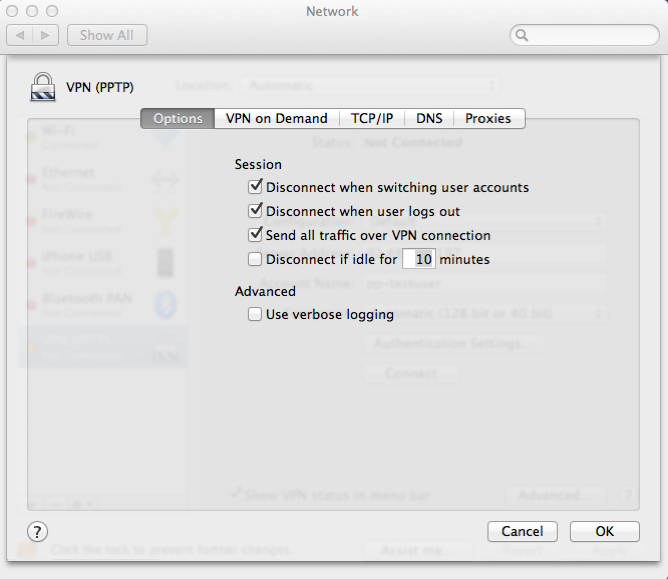 Step 7 of of 7: Press VPN icon in menu bar and select 'Connect VPN'