Manual Configuration For iOS 5 and iOS 6 (PPTP)
Your FoxyProxy accounts come with both proxy and VPN service.
These instructions explain how to connect to your account using a method called PPTP VPN. IPSec VPN is the preferred way to connect to your VPN accounts. Only use these instructions if IPSec VPN does not work work for you.
Step 1 of 9: Open Settings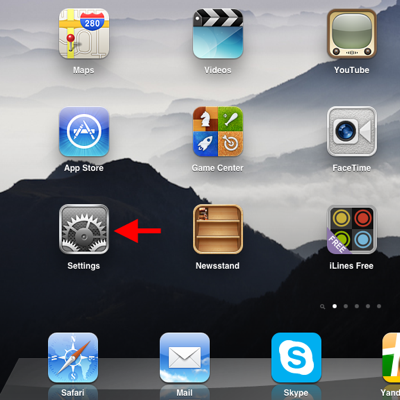 Step 2 of 9: Navigate to General, then Networks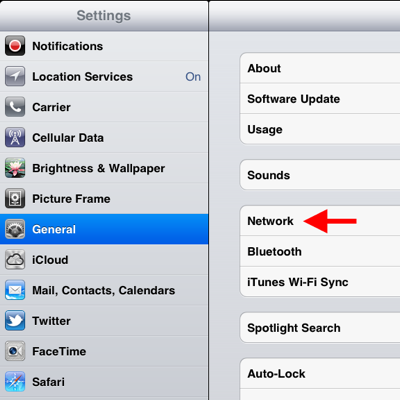 Step 3 of 9: Select VPN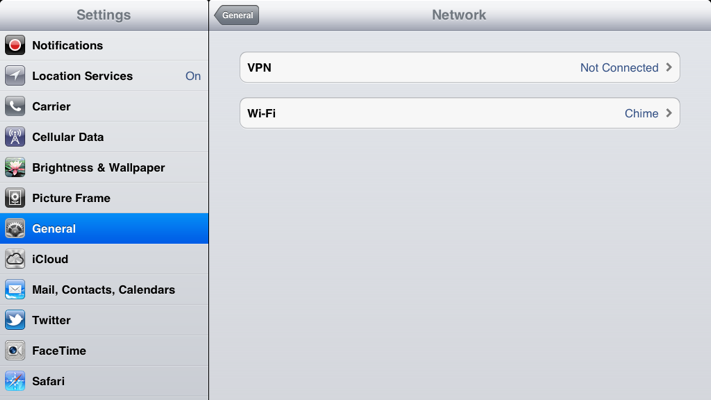 Step 4 of 9: Select 'Add VPN Configuration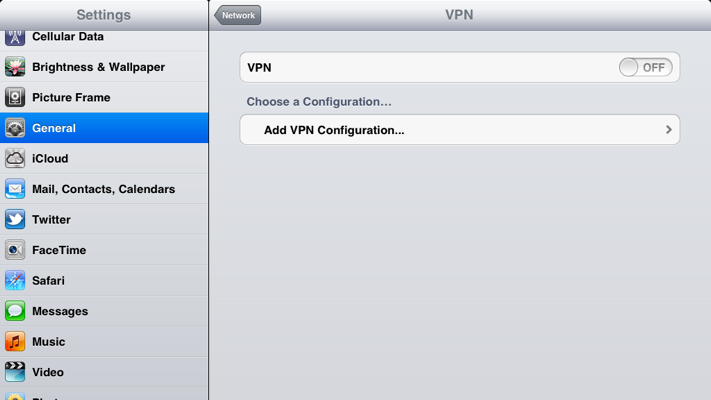 Step 5 of 9: Select PPTP, enter your server name (sometimes called host name), username, and password. Then press the 'Save' button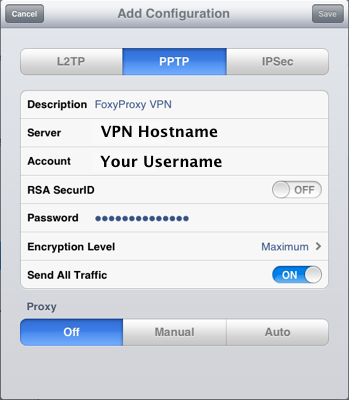 Step 6 of 9: Toggle VPN selector to ON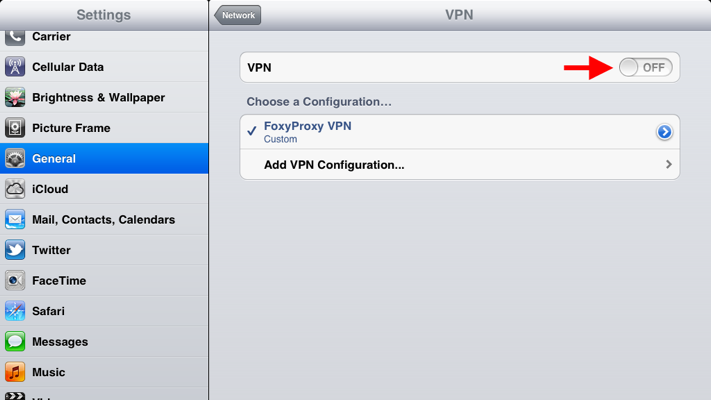 Step 7 of 9: Enter your VPN Password again and press 'Done' button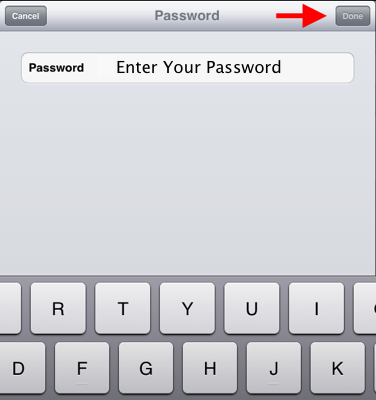 Step 8 of 9: You are now connected. To turn off the VPN connection, toggle the VPN selector OFF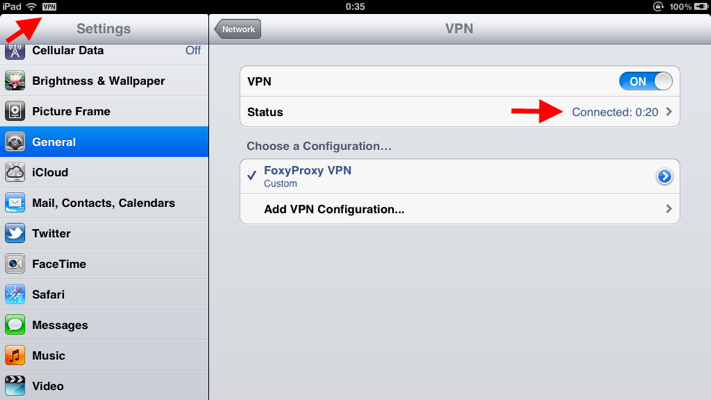 Step 9 of 9: Now you can easily activate/deactivate the VPN using the VPN selector shown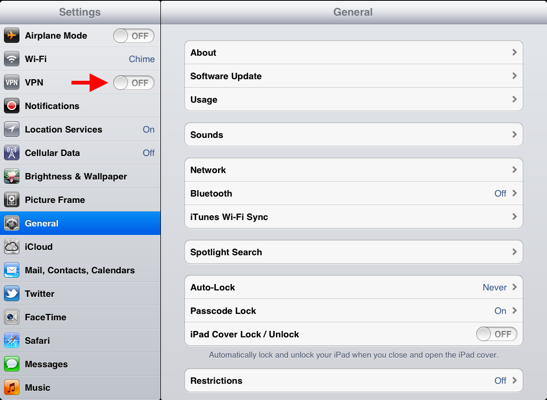 To confirm it's working, visit https://getfoxyproxy.org/geoip and ensure it says a different location and IP address than you expect.