Manual Configuration For Android (PPTP) [ UPDATED ]
These instructions are performed on Android 9 for previous versions please checkout –https://help.getfoxyproxy.org/index.php/knowledge-base/manual-configuration-for-android/
1. Click the Applications Menu button then click Settings . In the Settings screen, go to Network & internet and click the " Advanced " button. Next, click on the VPN button to setup the VPN. Click the + button.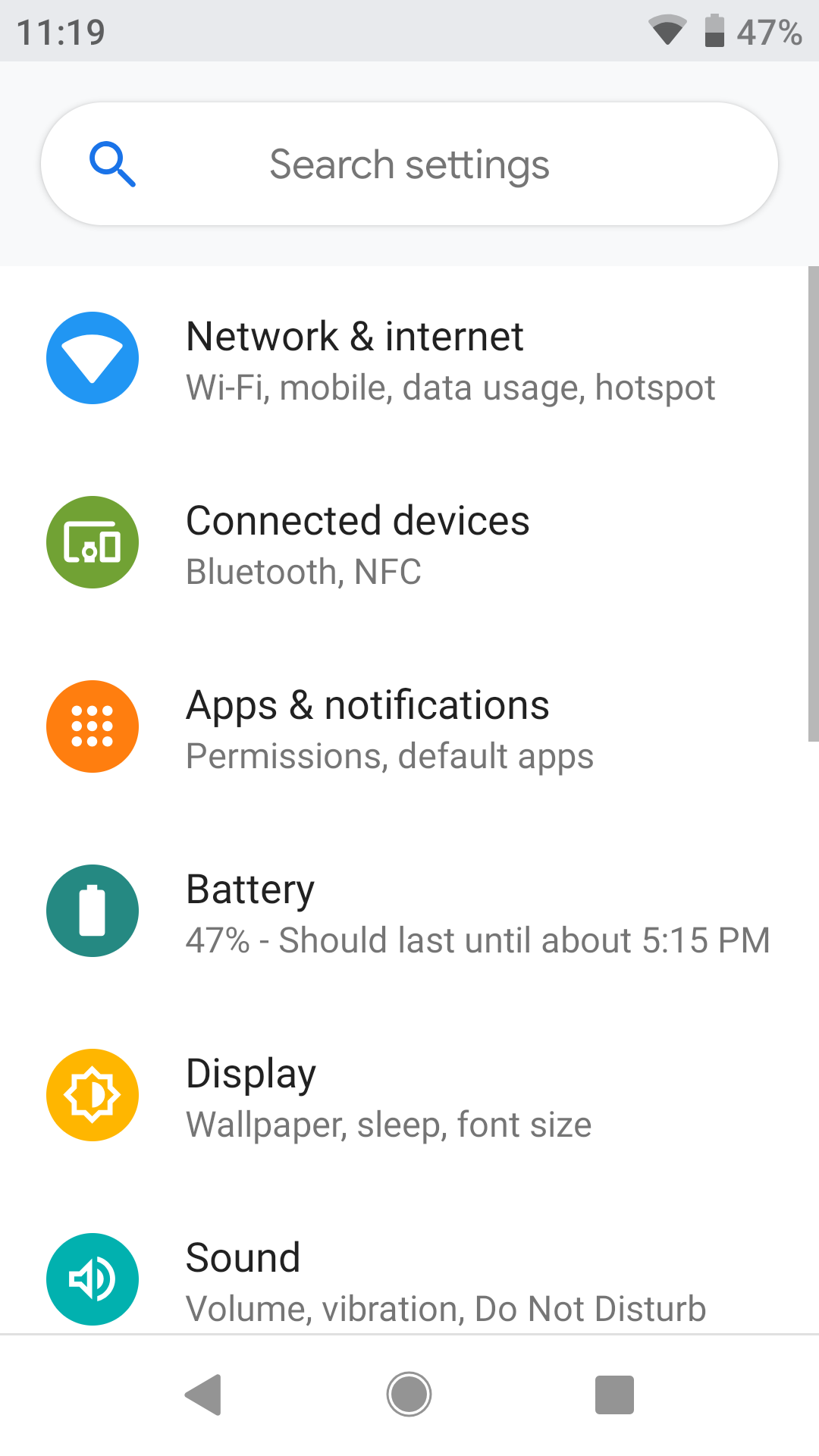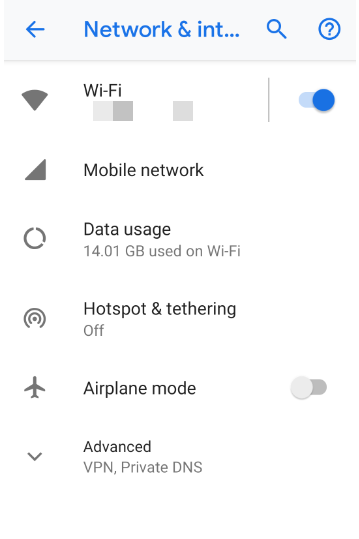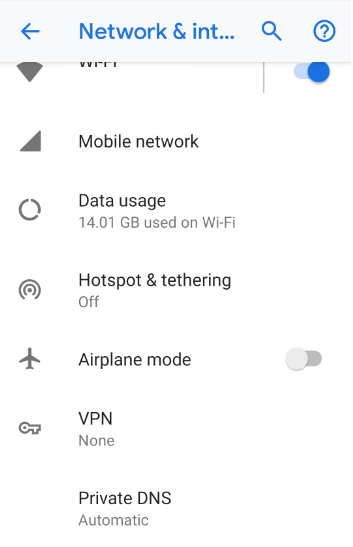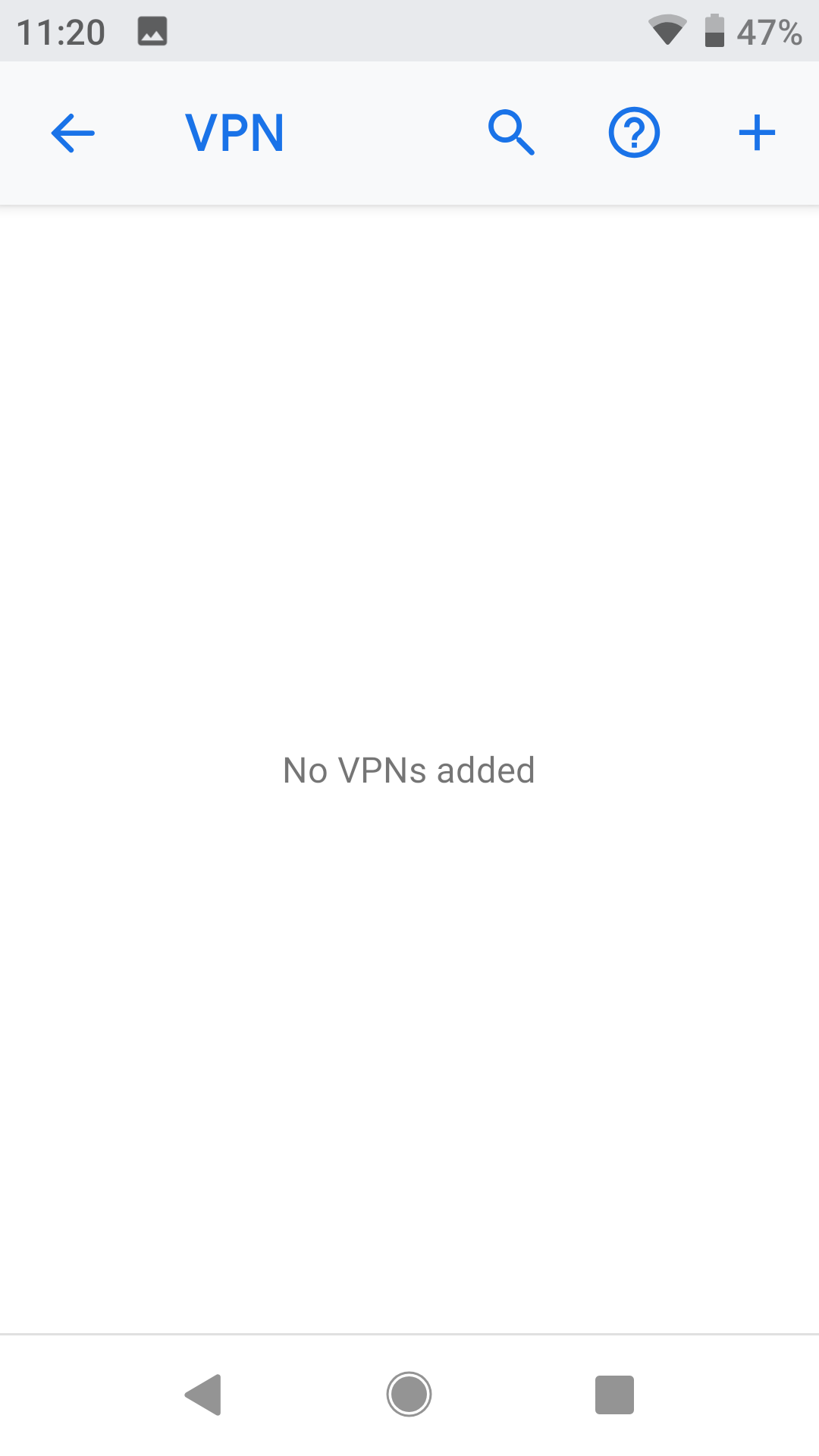 2. Enter the following information: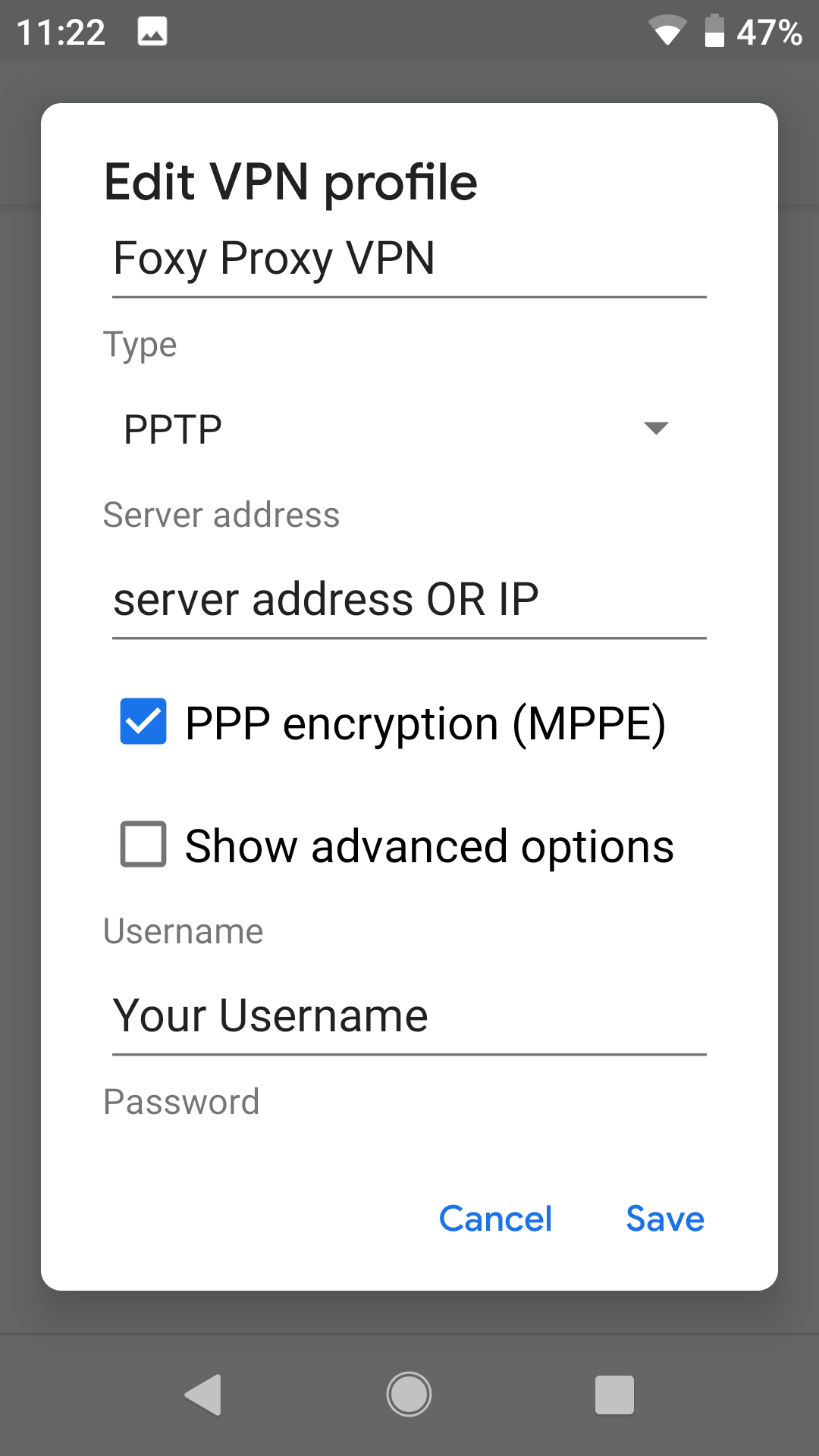 1. Name – You can type anything here. For example, " Foxy Proxy VPN "
2. Type – Select PPTP
3. Server Address – Your FoxyProxy Server Name or IP Address
4. Check " PPP Encryption (MPPE) "
Click Save to permanently store the PPTP VPN Connection.
3. Click on the VPN connection you created to connect to it. You will be prompted to enter your FoxyProxy username and password.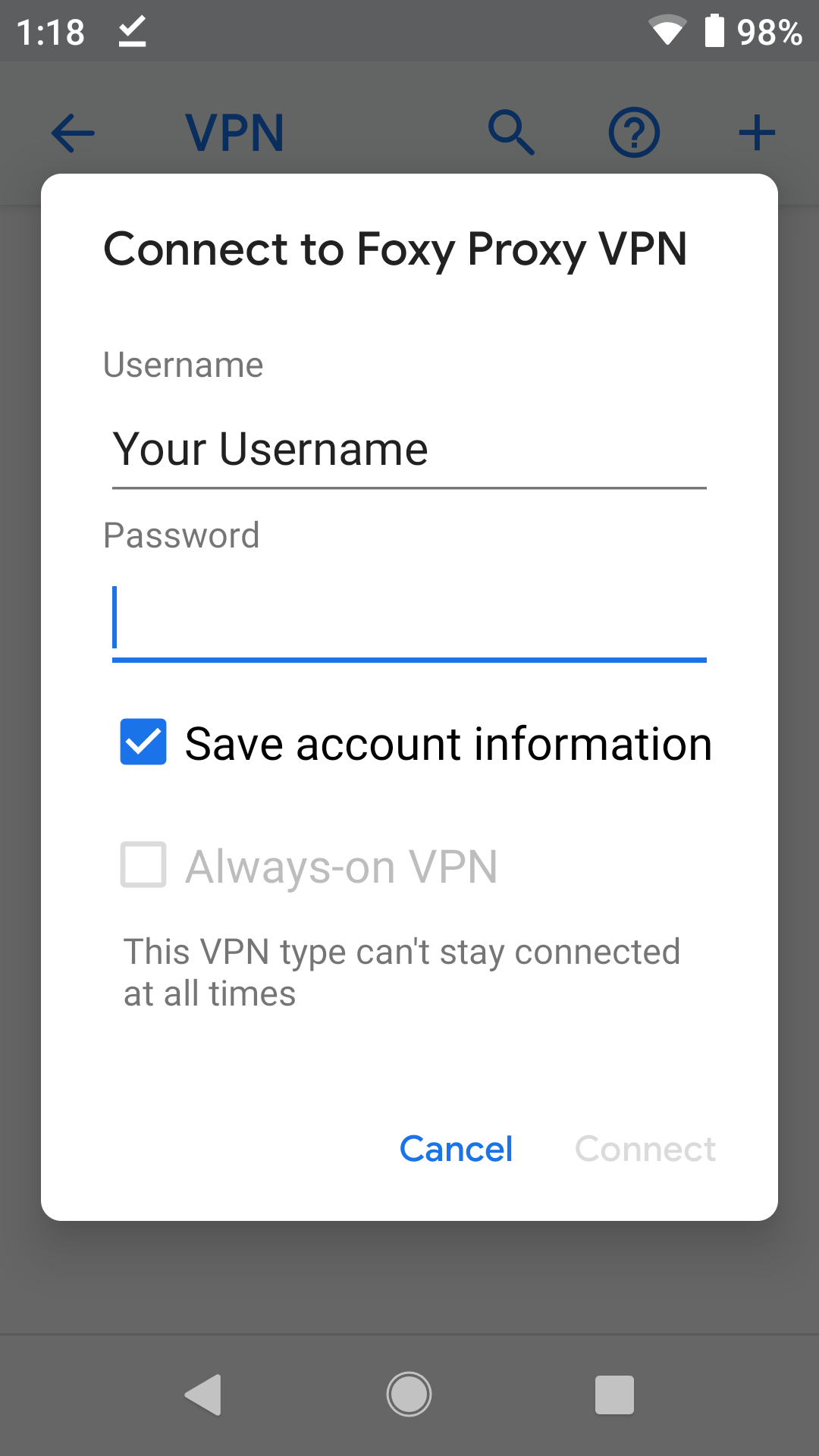 4. If the connection is successful, you should see this screen: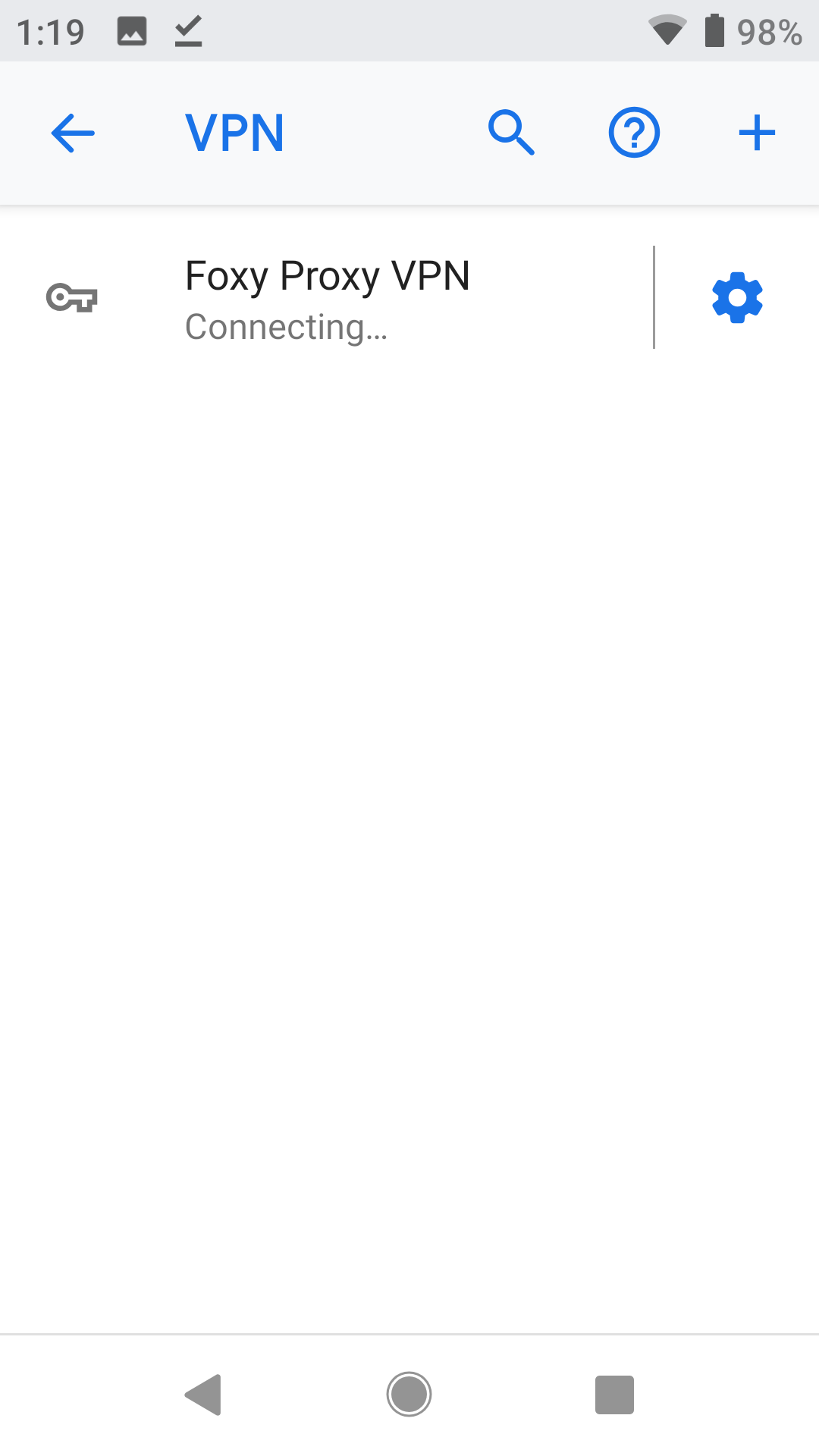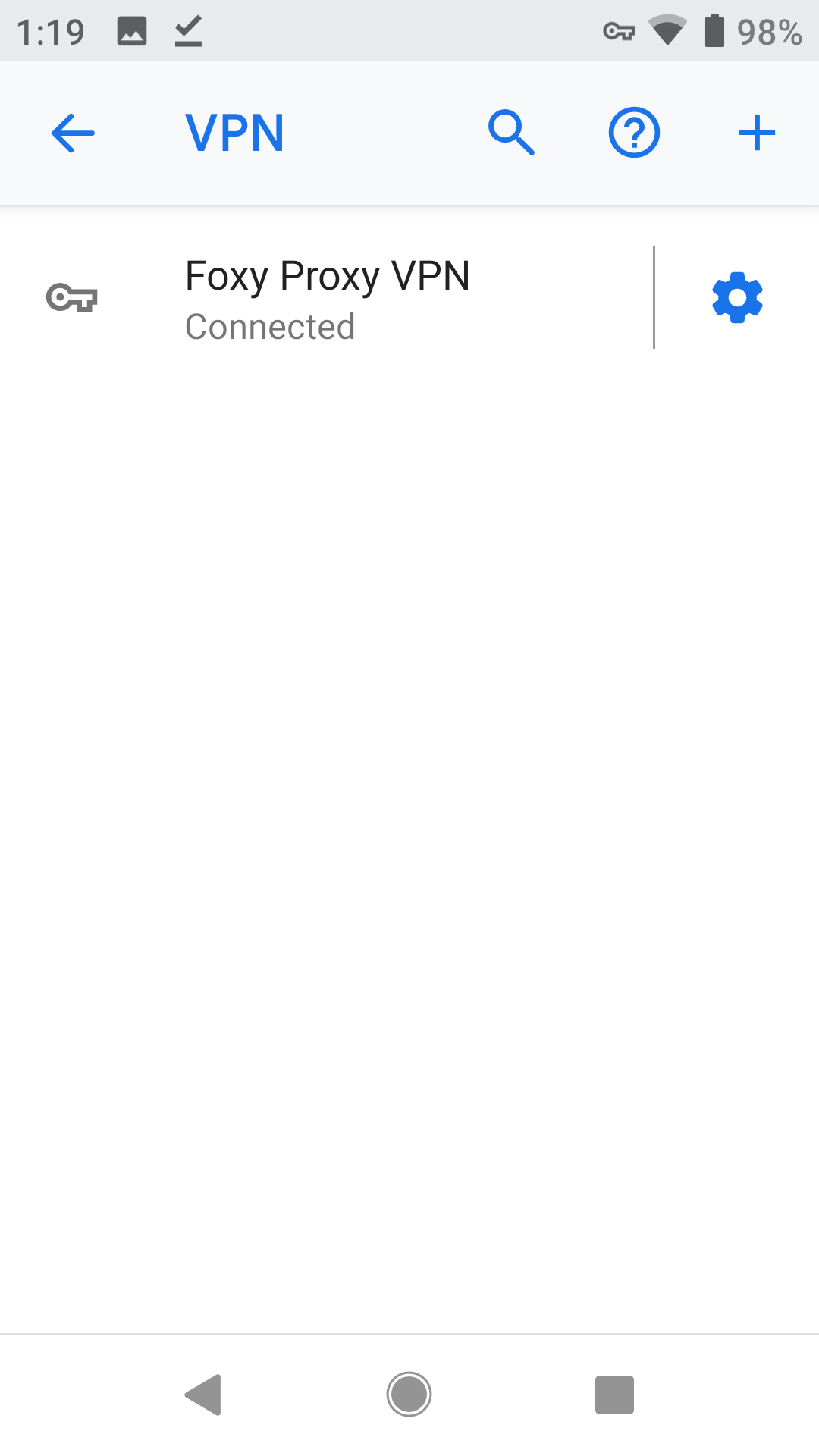 5. To confirm that everything is working, visit https://getfoxyproxy.org/geoip/ and ensure it says a different IP address from what you expect.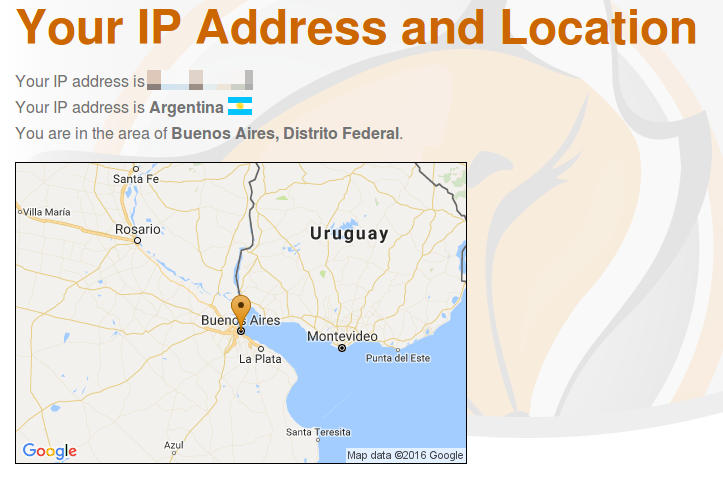 Disconnect VPN:
Tap on the connection and select Disconnect