How to setup FoxyDNS on Windows10
Here are instructions on how to setup FoxyDNS on Windows 10 in order to watch BBC iPlayer. For other sites like ITV, Netflix, Sky, and Channel 4, please continue using your VPN, GeoShift, or proxy settings.
You MUST turn off your VPN, GeoShift, and proxy settings while watching BBC iplayer (THIS IS EXACTLY THE OPPOSITE OF WHAT YOU ARE USED TO DOING!) You should turn on your VPN, GeoShift, or proxy settings when you want to watch ITV, Channel 4, Sky, and others OR you need the privacy/security of a VPN or proxy server (like at public wifi).
1. Right-click the Start button, then click Settings.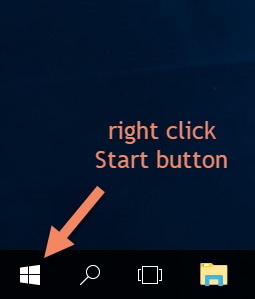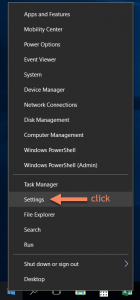 2. Click on Network and Internet.
3. Click on Change adapter options.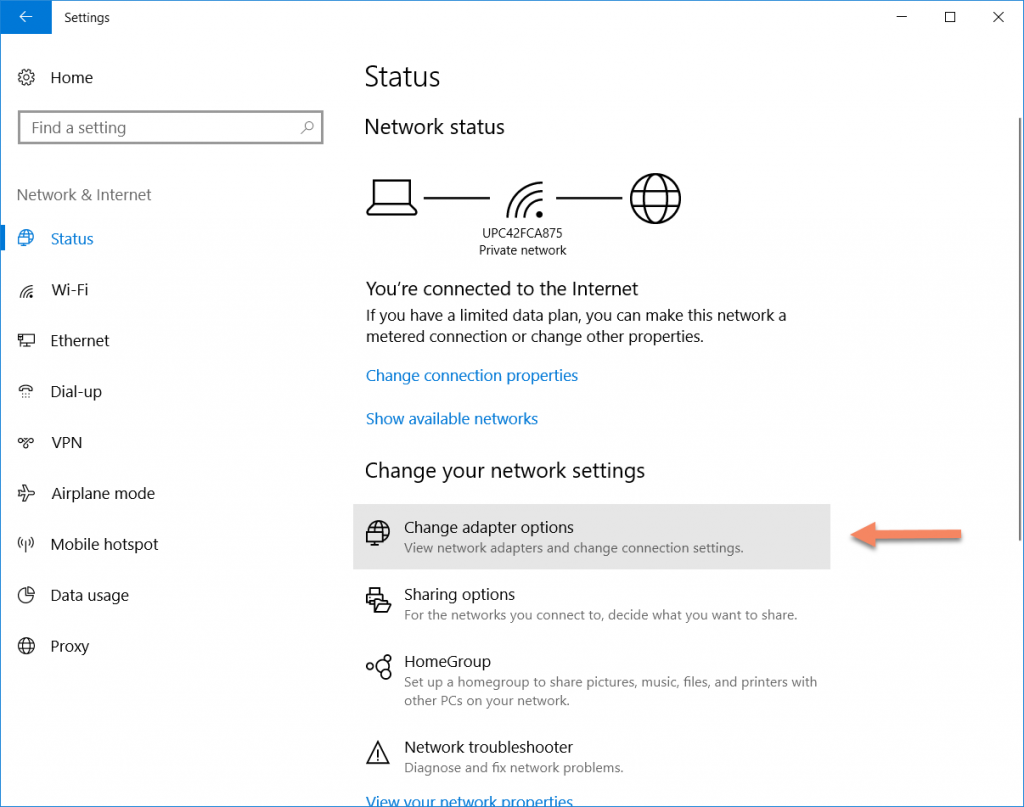 4. Right-click on the interface through which you are connected to the Internet and click Properties. (in this specific picture it is my Wi-Fi adapter, your's can be different adapter)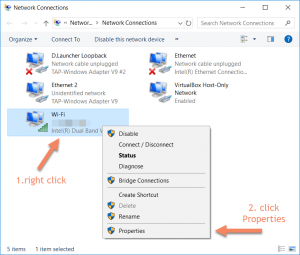 5. Uncheck the Internet Protocol Version 6 (TCP/IPv6) and Double-click on Internet Protocol Version 4 (TCP/IPv4)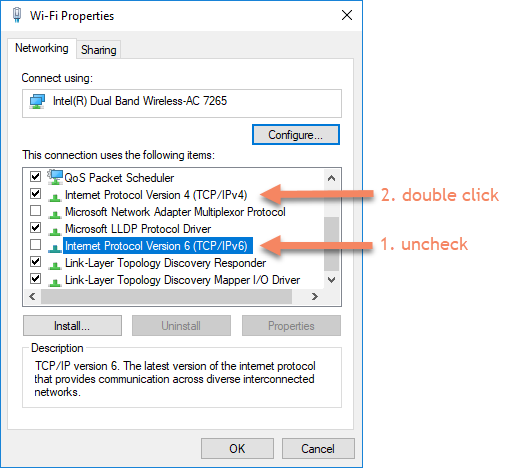 6. In the General tab click on Use the following DNS server addresses and enter 45.76.140.108. DO NOT ENTER ANY OTHER DNS SERVERS HERE. ONLY THE ONES WE PROVIDED TO YOU.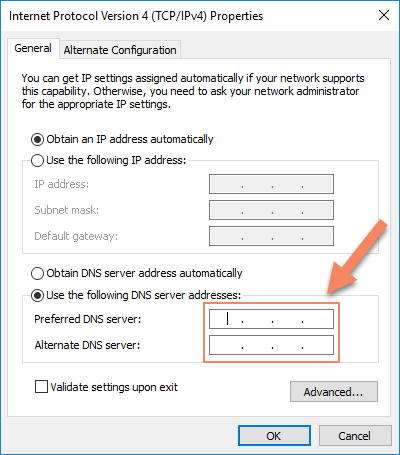 7. You can  check Validate settings upon exit and click OK. Windows Network Diagnostics will start and run test of the supplied DNS. Once the diagnostics have finished click on close.
8. Please REBOOT your computer/device after setting 45.76.140.108. This is required because every modern device caches DNS. Only by rebooting can you clear this cache.
9. On first use, your web browser will be redirected to a login page. ( https://help.foxydns.com )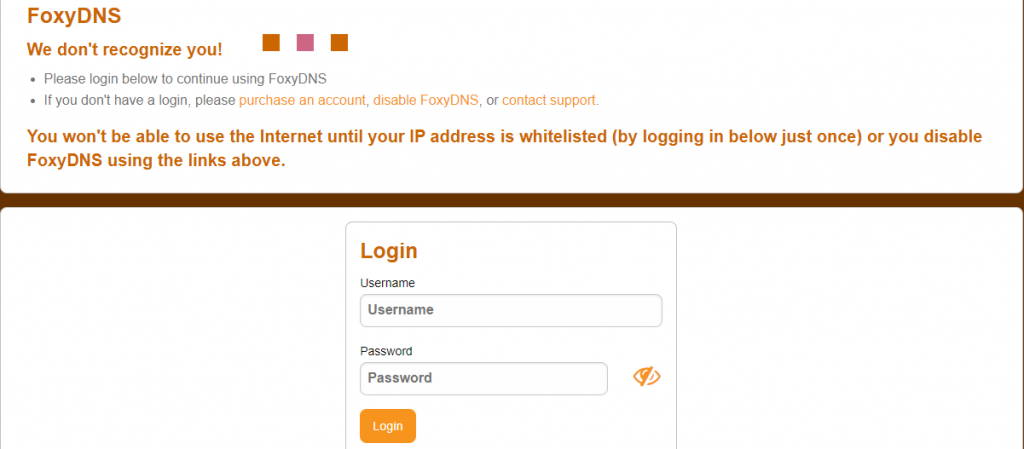 After login, your IP address is white listed for use with FoxyDNS.
That's it — you can now watch BBC
IMPORTANT POINTS
————————–
1. If your IP address changes (for example, you use a new WiFi connection), you will be redirected to the page ( https://help.foxydns.com ) again to login. This is normal. If you cannot get past the login page for some reason, please be sure you are using the correct username/password. Also be sure to entirely close your browser and restart, and clear your browser's cache if you continue to get the login page.
2. Your geo-location should NOT say UK. Your read that correctly: when checking your geo-location like at https://getfoxyproxy.org/geoip or other sites, it should display your real country, not UK.
3. To watch ITV, Channel 4 or 5, Netflix, Sky, etc: Turn on VPN, GeoShift, or proxy settings. Do not change FoxyDNS. Leave it set to 45.76.140.108.
TIPS IF IT'S NOT WORKING AFTER THE ABOVE
————————————————————
1. Please be absolutely certain there is only **one** DNS entry on your system: 45.76.140.108. You must be certain that no others are specified. BBC iPlayer will not work if you have more than one DNS server listed.
2. Please clear browser cookies and cache. This is because BBC iPlayer may cache your location in the browser so next time you visit, it will assume you are in the location you were in before. Only by clearing browser cache and cookies can you force it to re-detect you.
3. If all else fails, please reply with the IP address displayed at https://help.foxydns.com/ (it's after "We don't recognize you!")
4. Remember to keep using your VPN/proxy to protect your privacy when using public wifi (although you can't watch BBC iplayer at the same time the VPN/proxy is turned on)
Turn off FoxyDNS
If your FoxyProxy account expires, FoxyDNS will stop working for you and you won't be able to navigate the web. You should remove FoxyDNS when that happens. Here are instructions to do that on Windows 10.
Follow the instructions above to step 6.
Remove the FoxyDNS entry and add DNS of your choice. For example, 8.8.8.8 is GoogleDNS. Other choices are 4.2.2.1 or 1.1.1.1.
Reboot your computer. After the reboot, FoxyDNS is deactivated.