How to setup FoxyDNS on Windows10
Below are step by step instructions how to change DNS servers on Windows 10.
1. Right-click the Start button, then click Settings.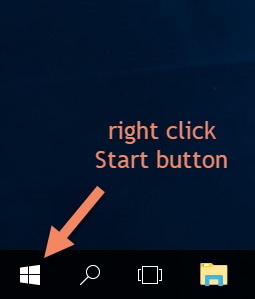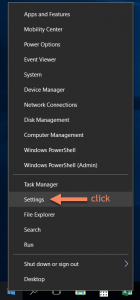 2. Click on Network and Internet.
3. Click on Change adapter options.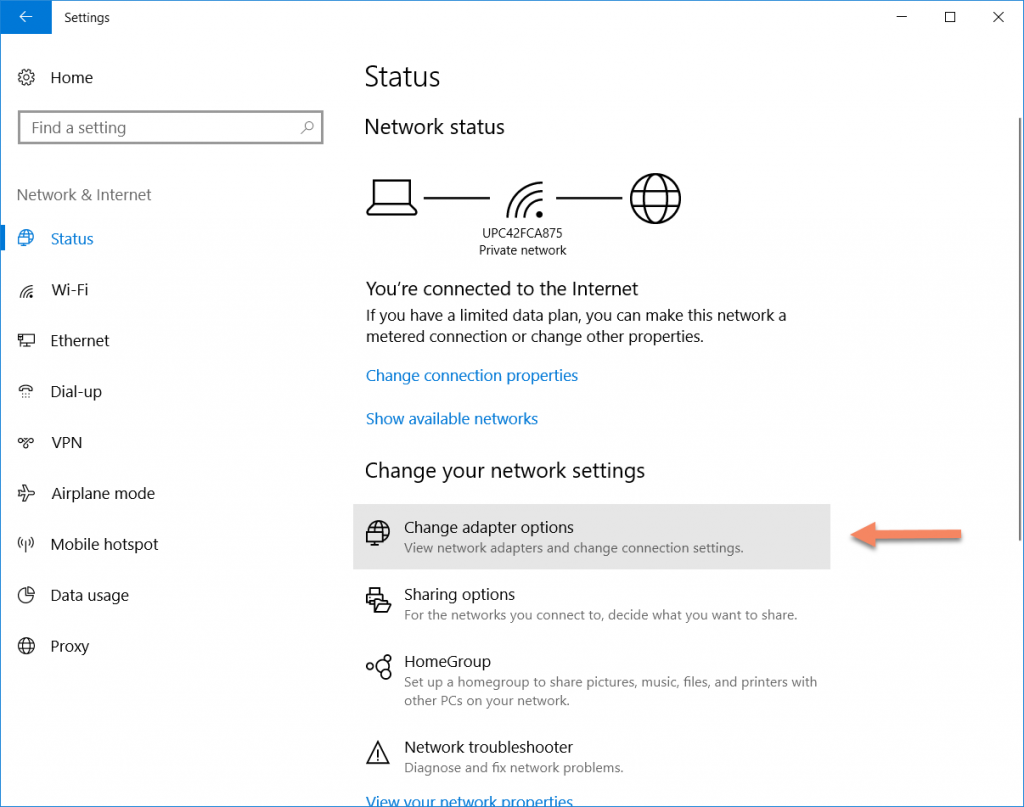 4. Right-click on the interface through which you are connected to the Internet and click Properties. (in this specific picture it is my Wi-Fi adapter, your's can be different adapter)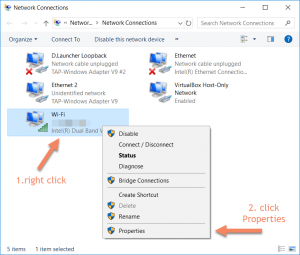 5. Uncheck the Internet Protocol Version 6 (TCP/IPv6) and Double-click on Internet Protocol Version 4 (TCP/IPv4)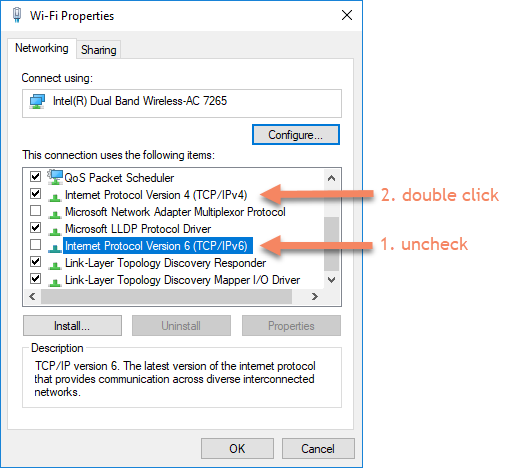 6. In the General tab click on Use the following DNS server addresses and enter DNS servers supplied by FoxyProxy.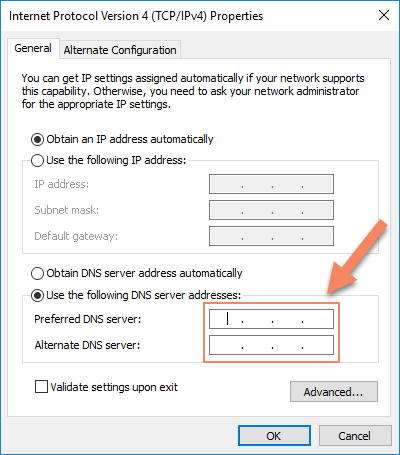 7. You can  check Validate settings upon exit and click OK. Windows Network Diagnostics will start and run test of the supplied DNS. Once the diagnostics have finished click on close.
8. Reboot your computer. After the reboot, FoxyDNS is active. Simply visit the websites that were previously blocked.