Error 619: How to fix
While trying to connect with the Windows VPN client, you may get the following error: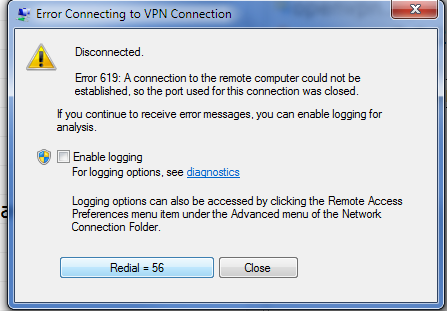 To resolve this error, try the following:
1. Make sure your Router Supports PPTP Passthrough. If you don't know what this means or how to check, ask us for help!
2. Make sure you Allow Connection/Trusted Connection under Your Firewall Application. Also Try to Disable Firewall and Re-connect.
3. Disable any other VPN software that might be running
4. Use a different network connection.